with the 7 Weeks to Work Positive
Coaching Program
Get Greater Team Productivity
when you click here for the Work Positive
Master Coaching Program
Get Out of the Office Earlier
to do what you love with those you love
in this #1 best-seller.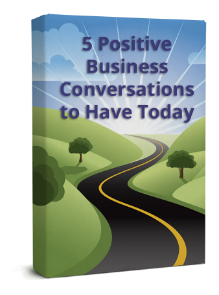 Get the Free Positive Coaching Program 5 Positive Business Conversations to Have Today
Work Positive TV
Even when it seems like the deck is stacked against you…just keep going.
How do you grow your business? Check out these "5 Spring Things the Successful Do to Grow their Business" from Dr. Joey Faucette, #1 best-selling author and leading Positive Success expert.
The time may change, but the clock continues to work. And so will you. Positively spring forward as you Work Positive today.
Work Positive In A Negative World
Find success in the silver lining of business!
Step away from the negative shadows and discover a positive reality, wide open with new solutions and opportunities. Unleash your power to increase sales with greater team productivity so you get out of the office earlier to do what you love with those you love with this #1 best-seller in paperback, Kindle, or audiobook from Amazon.