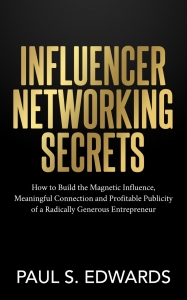 Paul Edwards is "an executive ghostwriter for faith-based influencers, thought leaders and entrepreneurs." He wrote the 2019 international bestseller, "Business Beyond Business." Edwards also hosts the "Influencer Networking Secrets" Podcast. Its eponymous book, my third, was released last month.
Listen to Paul talk with Dr. Joey about the new book, and his mission.
Find out more, including free offers, by going to Paul's website.