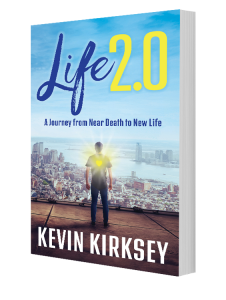 Kevin Kirksey's journey, including the unusual set of circumstances which led to his extended and enhanced life, has been shared with many through writing, speaking, print media, internet and television.
Kevin works with healthcare organizations and the American Heart Association to raise awareness of cardiac disease, so that lives can be saved, restored, extended and enhanced.
Listen as Kevin shares his fascinating faith journey with Dr. Joey.
Discover more about Kevin at his website.  While there, make sure you order his new book, Life 2.0!